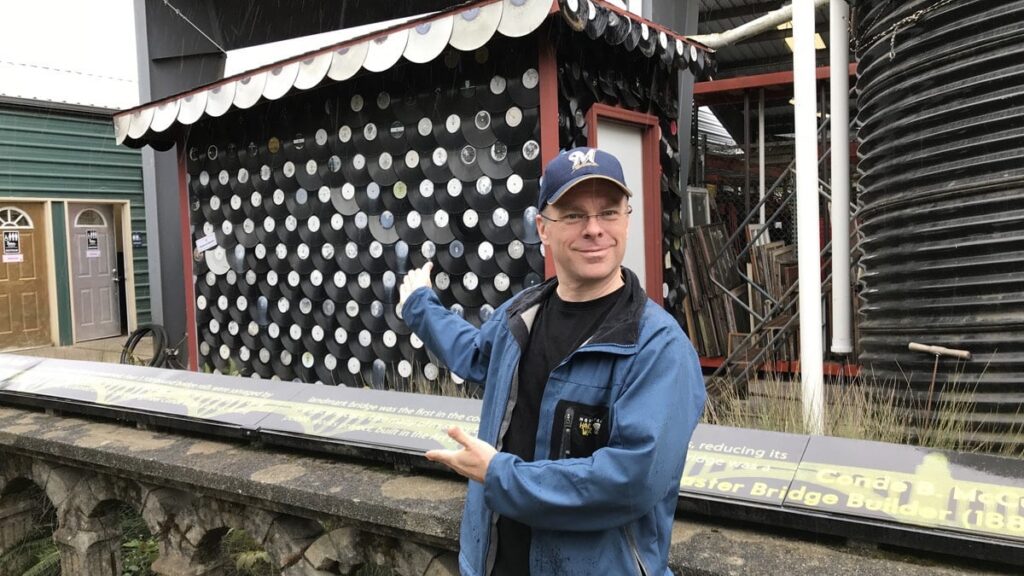 About Dave Lechnyr
Welcome! I work with people who want to get unstuck by becoming a better version of themselves. My approach to working with clients has been influenced greatly by the compassion of Carl Rogers, the cognitive-behavioral skills of Aaron Beck and the wisdom of Pema Chödrön. I have received training in CBT for depression and anxiety from the Beck Institute for Cognitive Behavioral Therapy as well as being a Certified Gottman Therapist.
Of course, that's the boring stuff. Let's try that again with something more interesting:
Eugene is my home town.
I graduated in 1992 with a Master's Degree in Clinical Social Work.
I learned to drive a stick shift on the hills of downtown Seattle.
Growing up with three younger sisters, I've never learned (or cared) to understand the rules for football.
I'm pretty good with Star Trek trivia.
I both love, and shudder at, the 80's.
My two favorite books for personal growth are The Alchemist and Who Moved My Cheese (only 95 pages; you can't beat that).
For those that are fans of the Myers-Briggs, here's my results (INFP):
I feel strongly that real, genuine change can happen when we remember and respond to these eight Essential Life Skills:
Accept yourself and your situation as they are in order to know where to begin (what we avoid imprisons us).
You must be curious to learn about your hidden thoughts and motivations, without assigning blame – this part is tricky.
Have compassion for yourself and stop trying to prove yourself.
Let you past inform your future, but not control it.
Our thoughts and actions can directly affect our emotions.
How we respond to a situation is just as important as the situation itself.
Personal growth can be difficult to achieve when pursing dreams rather than goals.
How we talk to those we care about is more important than what we talk about.
After all, it's no surprise that how we think and act can directly impact how we feel. Specifically, it is our thoughts and behaviors, not other people, situations or things, that make us feel bad. When we use unhelpful thinking patterns, we tend to get "stuck in the muck" and end up spinning our wheels.
Some of these patterns come from how we have learned to relate (or react) to life; others come from deep inside of us and are tightly connected to our views about our self worth, our beliefs about other people, and the world in general.
The Types of Therapy I Use
My background includes training for CBT for depression & anxiety from the Beck Institute for Cognitive Behavioral Therapy and Gottman Certification Consultation Training in Gottman Method Couples Therapy. Specifically, I use:
Cognitive-Behavioral Therapy (CBT): Our thoughts directly create or impact our feelings and behavior.
Gottman Method Couples Therapy: How we talk with our partner is more important that what we talk about.
Internal Family Systems (IFS): The different parts of ourselves all have a voice that needs to be acknowledged and heard.
Acceptance and Commitment Therapy (ACT): Choosing to live in the moment allows you to move forward all-together rather than specific pursuits.
Licenses & Certifications